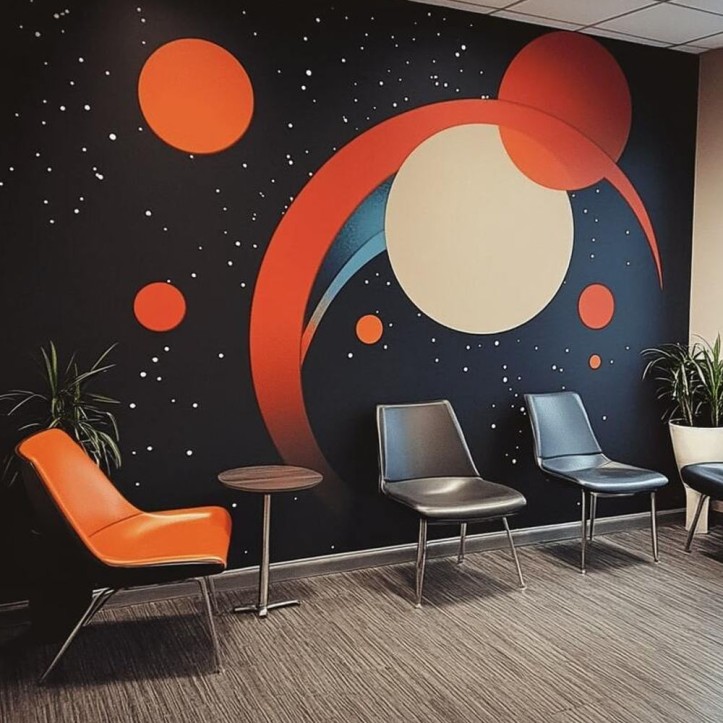 Wall Graphics
Wall graphics are an excellent way to transform your walls and put your stamp on every aspect of your space. They are an affordable and effective way of making the most out of your wall space and are increasingly used in all manner of settings including business, retail, or hospitality premises, and in the home. We offer a comprehensive end-to-end service which includes site visits, graphic design, digital printing and precision cutting, and professional installation (or any combination of these services to suit your requirements).
We can cut your vinyl to any shape. From a simple cutter guide we can speedily cut or kiss-cut vinyl graphics to your design.
Once printed and cut, the vinyls are "weeded" to remove the unwanted vinyl. These are then placed on application paper ready for application to the walls.
Our fitting team are available to fit your graphics together with any internal or external signage.